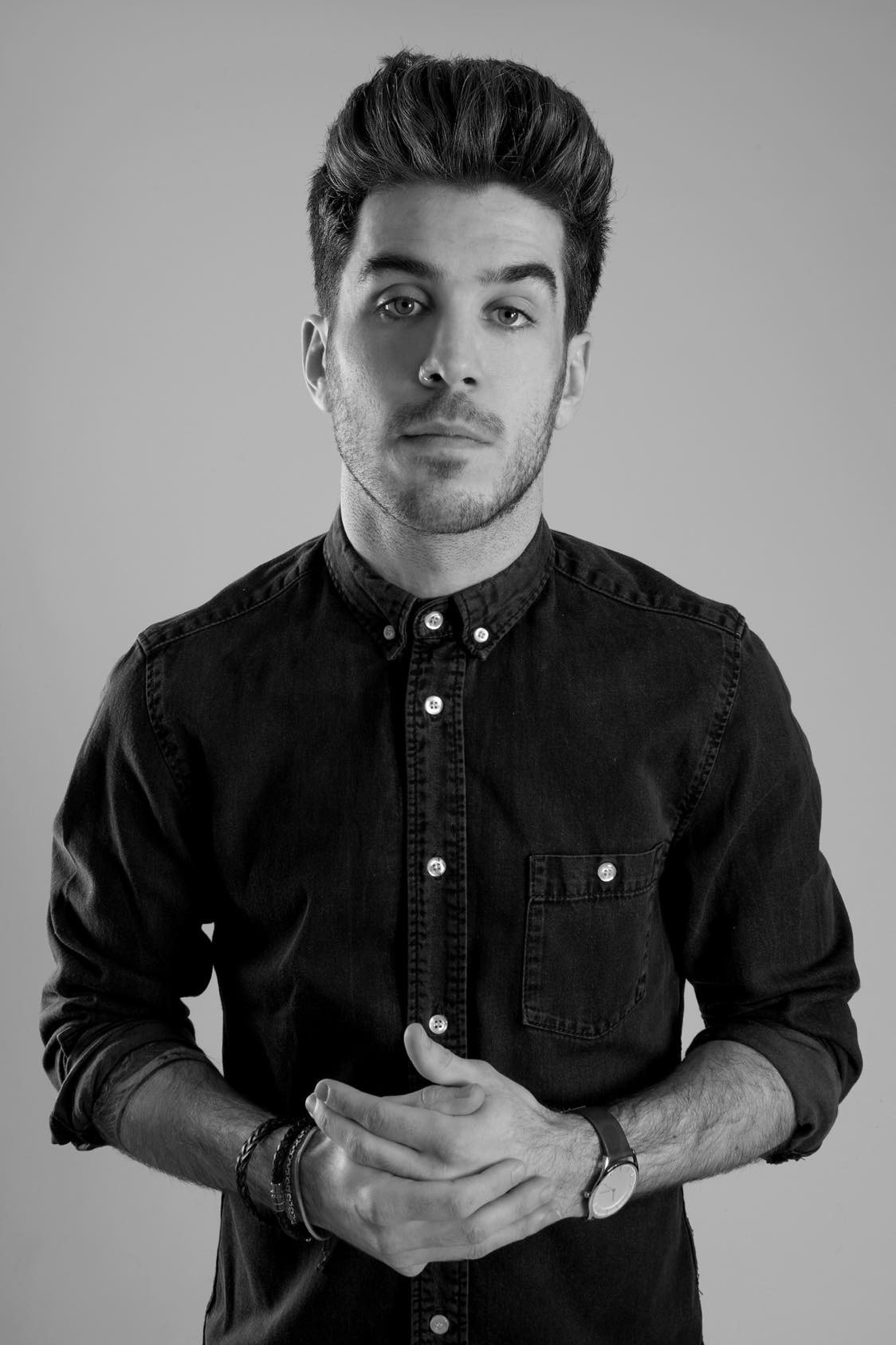 Bits.
Sam Harris-Wright is a Southport based artist who spent years exploring and defining his craft. After training in the pure discipline of Fine Art at Newcastle University, a period of travel led him to re-engage with the process of creation, inspired by the natural wonders of the world. Establishing himself in the more applied world of graphic design has given Sam the platform to be able to devote larger portions of his time towards documenting his passions, ranging from the natural world, to popular culture, food and drink, and travel. Employing the style that best expresses his feelings towards these subjects. 
Draw. Paint. Photograph. Design. 

"After a period of trading under my own name, I launched OUNCE in 2020 as a way to house all the creative elements that make up my artistic practice. By creating a stand alone identity and brand, I'm able to explore and work within different aspects of Art & Design more comfortably, rather than worrying about delivering work that clashes. OUNCE is a concept with ambition to grow and explore creativity whilst offering clients professional and bespoke artistic services.  

Visit the online shop to buy original artwork and prints or feel free to contact me directly if you're interested in working together/commissioning a piece or collaborating on a project. "
Timeline & Projects
2020 // JULY 7TH - JULY 18TH // Sheep Exhibition, Art House Southport 
2020 // JUNE // Rebrand of Sam Harris-Wright Art to O U N C E
2019 // DECEMBER 7TH // Open Culture, Winter Arts Market in Liverpool 
2019 // NOVEMBER 17TH // Pop Up Palm House Winter Market
2019 // AUGUST // Lancashire Open Exhibit, Chapel Gallery Ormskirk
2019 - 2021 // Hand Made in Southport @ Vintage Home - Stockist
2019 // MAY 12TH // Southport Arts Festival - Interactive Street Draw
2019 // MAY 9TH - JANUARY 2020 // Residency at the Crystalline.co 
2019 // APRIL 14TH - APRIL 28TH // Solo Exhibition, Art House Southport 
2019 // MARCH - JUNE // Spring Exhibition at Cedar Farm, Mawdsley
2018 // NOVEMBER // Wild Nature Exhibit at Martin Mere Wildlife Reserve
2018 // JUNE // Launch of Sam Harris-Wright Art
2015 // Joshua Brooks - Freelance Design
2014 - 2016 // House of Adventure in House Design & Branding
2014 // JULY // Newcastle University, B.A. Hons Fine Art
2014 // Newcastle University Fine Art Degree Show.
Clients & Collaborations
Farmfest
Pincho's Tapas Street Food
Tut Tut Child
Liverpool Liqueurs
The Noodle Box
Forgan Distillery 
Stick With It
Health in Focus